HOME | UPDATES | JOIN | MEMBERS | LINKS
Welcome at WetlookPlanet.com!
On this site you will find nice wetlook in sports clothes and sportive outfits! Adidas, Reebok and Nike sport shoes, sportswear, shiny jackets...
We post mostly wet sports clothes, but also wet and shiny outfits, there is some nice shoe-focusing and we have sets ranging from dry to wet.
But this is not a sports-only site, any clothes that fit our style are welcome!
You can even send us your favorite outfits to have a (free) custom shoot made
This weeks update:
Chrissy brought her old turn-suit which clearly got a bit too small.
But nice fabric nonetheless :-) It's for sale if you are interested in it, just mail to info@wetlookplanet.com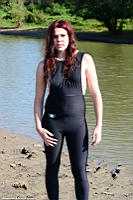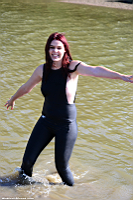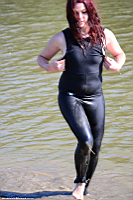 Stacey is a personal trainer with a great body and some moves that make her clothes shine even better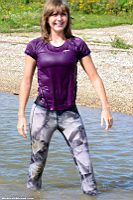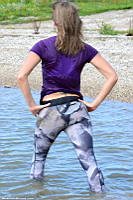 Movie of Sigrun in an extreme yoga exercise, getting splashed by the waves
and showing of every inch of her little Puma shorts

Movie of Elsa in her soccer outfit, she is very active running and jumping in the water, getting her long blond hair all wet!
Superb sporty girl Marjolein with hard body in Only tanktop and tight shorts
on sneakers runs, jumps, swims and has fun getting wet!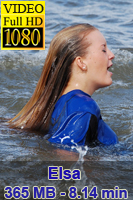 On this site we focus at girls that enjoy making wetlook, getting soaked while fully clothed. There is clothed swimming, but also posing in wet clothing.
This is a fully clothed, nonude wetlook-site. That means that all images, including those in the member area, are of girls wearing wet clothes!
USC2257: All girls on this site are 18 years or over.
---