HOME | UPDATES | JOIN | MEMBERS | LINKS
Welcome at WetlookPlanet.com!
On this site you will find nice wetlook in sports clothes and sportive outfits! Adidas, Reebok and Nike sport shoes, sportswear, shiny jackets...
We post mostly wet sports clothes, but also wet and shiny outfits, there is some nice shoe-focusing and we have sets ranging from dry to wet.
But this is not a sports-only site, any clothes that fit our style are welcome!
You can even send us your favorite outfits to have a custom shoot made
This weeks update:
Louise in trainer and tanktop enjoys the sunshine while you enjoy her!



So pretty! Introducing Kimberly, a superb new girl!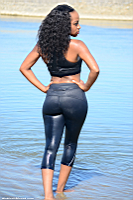 Movie of Samantha in her soccer jersey, she tries the best she can to be sportive

Sunny set in hockey skirt with neon Nike Air Max and long wet hair! She takes the shoes off with a good focus on them.
The Air Max are for sale, worn just once during this set. Write to info@wetlookplanet.com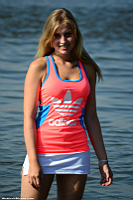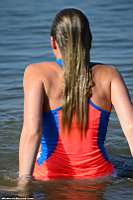 Great movie of Sylvie in a very special German Adidas outfit!
Including shoes, socks (showing them) , black shorts and an olympic top.
(the Adidas-outfit is sold!)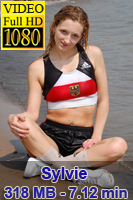 On this site we focus at girls that enjoy making wetlook, getting soaked while fully clothed. There is clothed swimming, but also posing in wet clothing.
This is a fully clothed, nonude wetlook-site. That means that all images, including those in the member area, are of girls wearing wet clothes!
USC2257: All girls on this site are 18 years or over.
---